Among a billion Chinese
Is a 90-minute slide show - rich in experiences.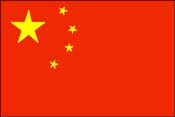 中华人民共和国
We will experience China through a personal story with photos from the "Middle Kingdom". The speech is stories from fifteen months of study and travel in the world's most populous country.
We will have a look into the historical and cultural heritage of The Forbidden City of Beijing, the Great Wall and the excavation of the Mausoleum of the First Qin Emperor, the Terracotta Army in Xian. We will see the vast differences between life in the countryside and in cities as Shanghai and Hong Kong. We will see the impressive landscapes in the foothills of the Himalayas, desert areas in Xinjiang province and the major agricultural areas. We will together with the Chinese take advantage of the Yangtze River as a great transportation option.
We will come close to the everyday life by meeting the Chinese people in markets and parks.
If you want more information, have questions regarding the booking or just want to know what is possible, please contact me at the address below and let us talk about it.
Photo gallery