development project in Zimbabwe
A speech about Zimbabwe, focusing on a organizational development project with people with disabilities in Zimbabwe. The speech is accompanied by slides and / or video.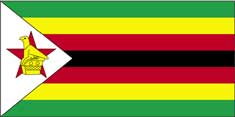 I have through the years 1993 to 2003 been associated to a small project with people with muscular dystrophy in Zimbabwe. And in that connection, I have visited the country twice.
Through personal experiences from the development project, we will see and hear vivid stories from the beautiful country Zimbabwe in Southern Africa.
We will see big differences between life in the big city and the little in small villages in the bush.
There will be plenty of opportunity to see the magnificent countryside with the rich wildlife of Hwange National Park, and a look at the pouring waters from the Victoria Falls.
The speech will also show the difficulties people with disabilities face in Zimbabwe. And we will realize that the work for a disability policy, in many areas, is similar to what we work with in Denmark.
I will look into the considerations that we need to do when we want to help. I will tell about the things that have succeeded in the project and what could have been better.
If you want more information, have questions regarding the booking or just want to know what is possible, please contact me at the address below and let us talk about it.
said about 'development project in Zimbabwe'
The following statements is from an evaluation of a seminar organized by Muskelsvindfonden (the Danish Muscular Dystrophy Association), held at Musholm Bugt Feriecenter in April 2006.
Clear and distinct, thanks.
Good - he had a good energy.
A journey of challenges to help others who have do not have as good conditions as we have, good.
Good to see how others live with muscular dystrophy, glad we live in Denmark.
Exciting.
An excellent raconteur.

Photo gallery