stories
I have always liked to hear and tell a good story. I have through the years collected some stories that I've adapted to present for an audience.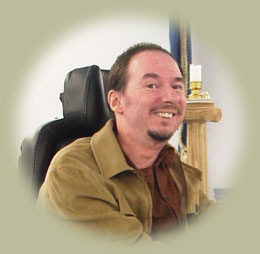 Apart from my own experience with storytelling, I had the great pleasure to participate in two weekly courses of storytelling. Both held at Herning High School and organized by DATS.
It gave me further inspiration and has made my stories even more vivid and dramatic. This is mainly due to the fantastic teachers.
In 2004 it was Vigga Bro and in 2002, Brian Hansen.
The stories are mostly based on own experiences. Some are from numerous trips, some from everyday, sometimes crazy adventures; others are memoirs about some of life's absurd, funny and grotesque situations.
These include the story of the strange meeting with the Akha people in Northern Thailand. A meeting between two very different cultures.
And the story of a surreal return from a theater festival in Spain. What can go wrong – will go wrong!

An extremely dramatic farewell in Dyrehaven (an animal park). And this day was supposed to be a good day?
Just to mention a few.

Practical information:
The stories can be adapted as needed. They can either stand alone or be part of an event, depending on needs. The duration of the show will be between 15 minutes and 1 hour (less time, fewer stories).
The stories are best suited to smaller groups, up to approx. 50 persons, depending on space.
Are you unsure about something, or do you just need additional information, please contact me at the address below.